Sharing and engaging with the community.
DR. GIRISH PRABHU DELIVERS A
KEYNOTE AT SOFTWARE TESTING CONFERENCE 2017
Girish Prabhu, speaking about the Future of Software Testing, gave a keynote on "Responsible Creativity", painting a bigger picture for a software tester and how they can contribute to new product development.
QGLUE DESIGN PANEL AT
START-UP EXPO 2017 DISCUSSED DESIGN THINKING FOR START-UPS
Navyug Mohnot (Co-founder QGLUE) spoke about the benefits Startups can gain by being better designed. Helping them create products and services that consumers want, rather than creating something that has no demand, and fails. The session aimed at familiarizing participants with the methodology and tools of design thinking.
ALOK NANDI SPEAKS TO
SENIOR MANAGEMENT
Brussels based Design-strategist, thought-leader and educator, Alok spoke to Senior Management about how Design can help shape strategy, fuel innovation and leadership decisions. The briefings were held in Delhi, Bangalore and Bangalore in December 2017.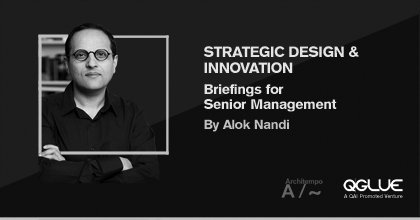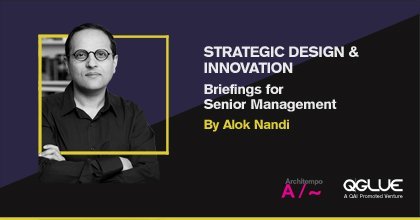 QUIKR & JAIPUR RUGS WIN
THE DESIGN-LED TIE QGLUE ENTREPRENEURSHIP AWARD
India's first ever award that rewards entrepreneurial design, saw Quikr and Jaipur Rugs emerge victorious, with Savart getting a special mention award. The award was held on the 16th of December, at TiEcon 2017 organised by TiE Delhi NCR.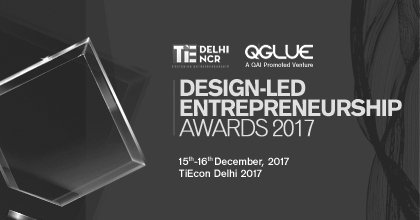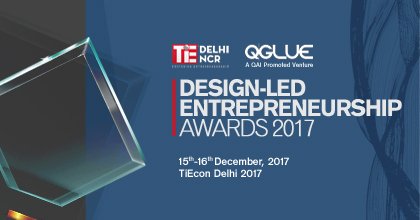 REINVENT BY BEING
DESIGN-LED PANEL QGLUE AT
TIECON DELHI-NCR 2017
The Design Panel at TiEcon Delhi 2017 saw Navyug Mohnot( QGLUE), Alok b. Nandi( Architempo ), Kshitij Marwah(MIT Media labs India Initiative) and Meher Varma discuss how businesses need to take a "Designerly Way" for creating positive impact in constantly changing business and social ecosystems.
TiE Delhi-NCR