Sharing and engaging with the community.
The first phase of DSA QGLUE of the first ever "Design Sprint Master Certification" program, in Bengaluru, India, comes to a close. Participants came from Dubai, Shanghai, Thailand and India. They go back ready to "sprint" and accelerate problem solving & innovation in their organisations, even as they continue to pursue the certification journey.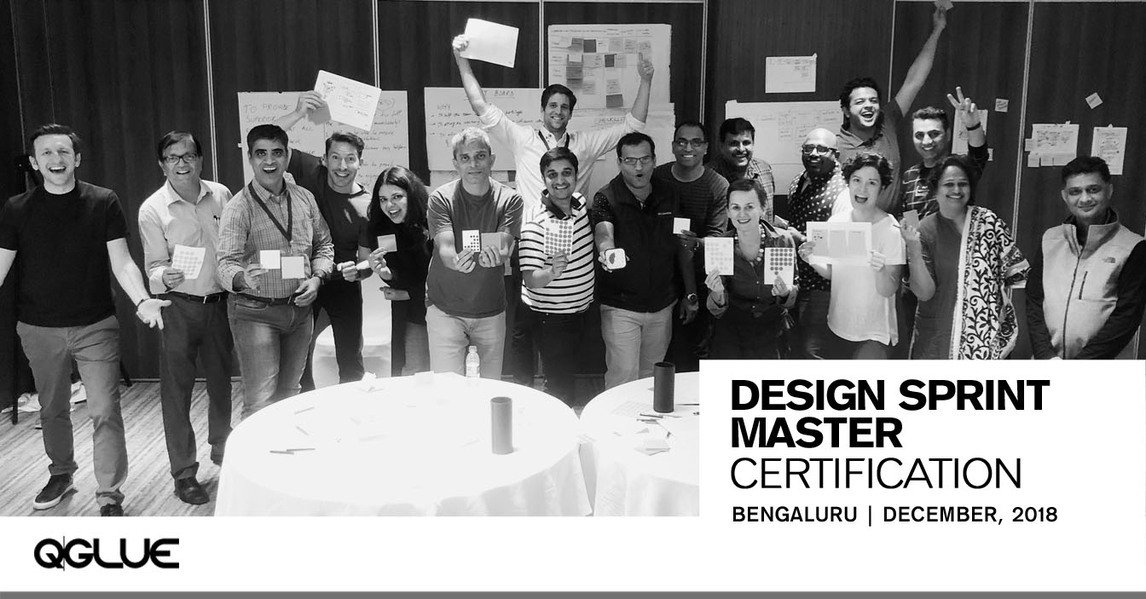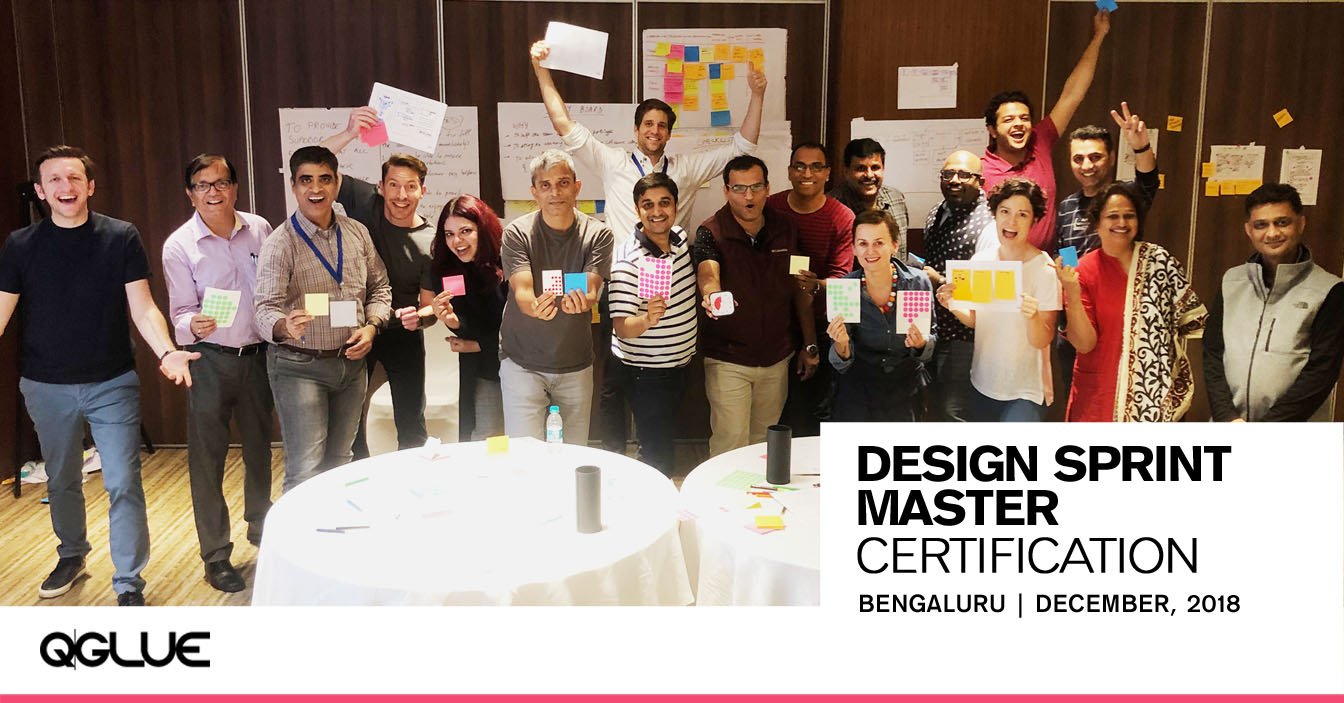 Globally, more than 118 cities with over 4000+ Jammers joined the Global Service Jam 2019. The 3-Day event was filled with intense brainstorming, tremendous fun, prototyping, and a lot of learnings! People from diverse backgrounds came together to create a service around the global theme for 2019 "BLUE", different teams came up with their perception of Blue and created the problem statements which their service will resolve.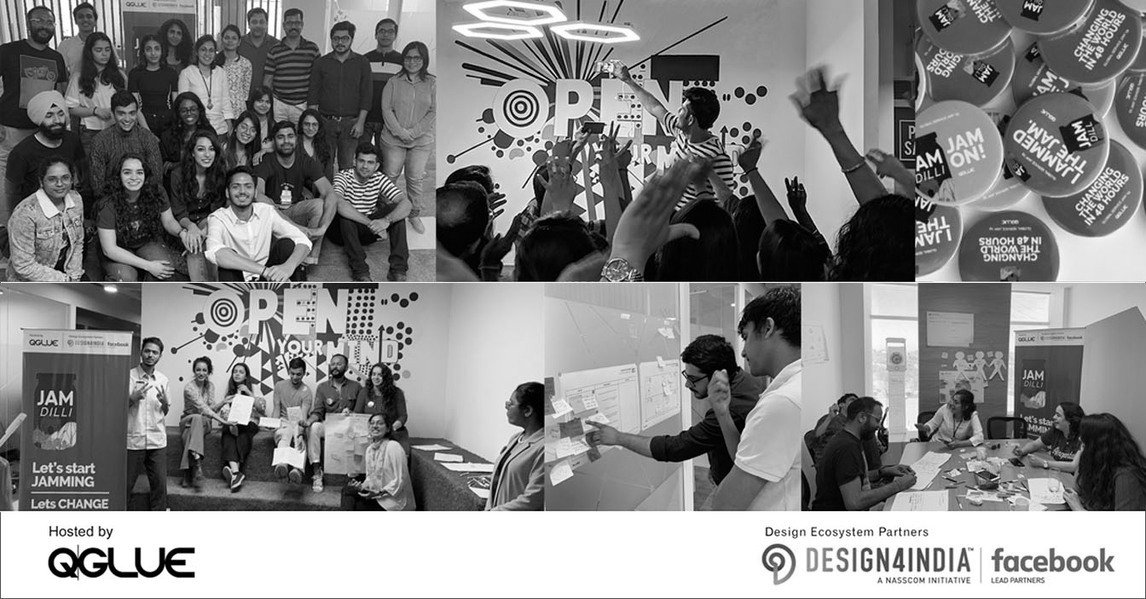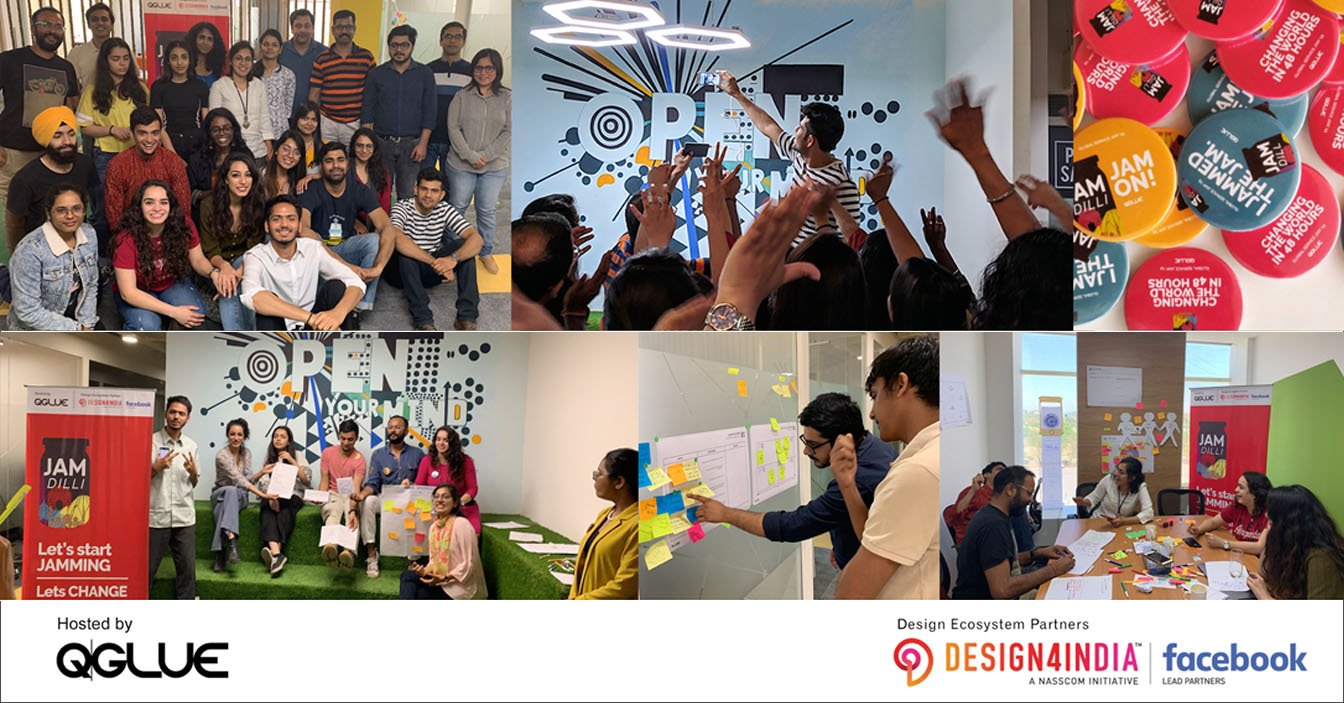 QGLUE engaging with start ups to introduce new ventures to the power of design thinking and design led entrepreneurship. More than 200+ people attended the session at IIT Delhi.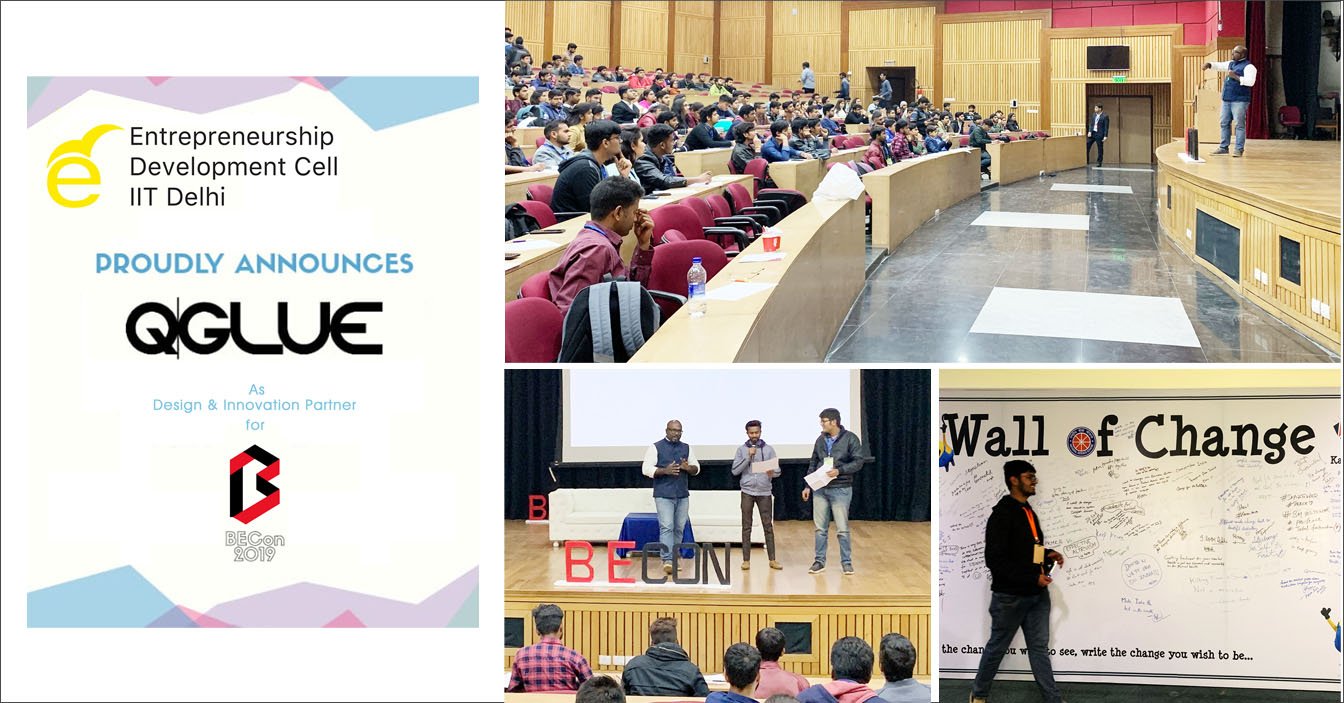 QGLUE AT Design4India –
A NASSCOM INITIATIVE
QGLUE conducted a three-hour Design Sprint which was very well received. QGLUE Founding Member, Kshitij Marwah, won Best Design Award and was on the panel for the immersive session, QGLUE Fellow.
Arvind Lodaya was a Jury Member and Design Coach for the Sprint, QGLUE Advisor Sudhindra V. spoke on the very trending topic ("Business by Design"), QGLUE Head of Innovation David P. Isaac designed the Design Sprint, and lastly, QGLUE Designer in Residence and friend, Alok b. Nandi gave perhaps the best keynote of the conference ("Designing Experiences and the Experience of Design").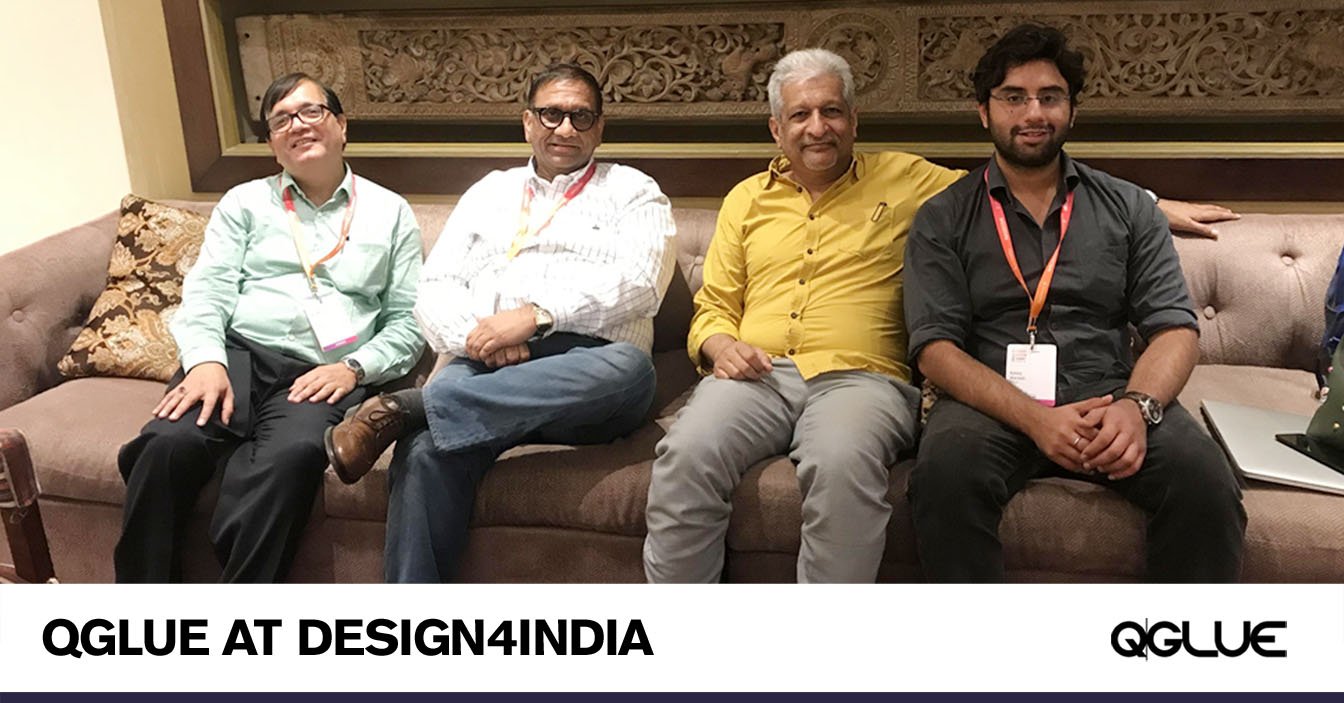 ALOK NANDI, QGLUE
DESIGNER IN RESIDENCE, IS ELECTED PRESIDENT OF IxDA
The Interaction Design Association (IxDA) is a member-supported organization dedicated to the discipline of interaction design. Since its launch in 2003, IxDA has grown into a global network of more than 100,000 individuals and over 200 local groups, focusing on interaction design issues.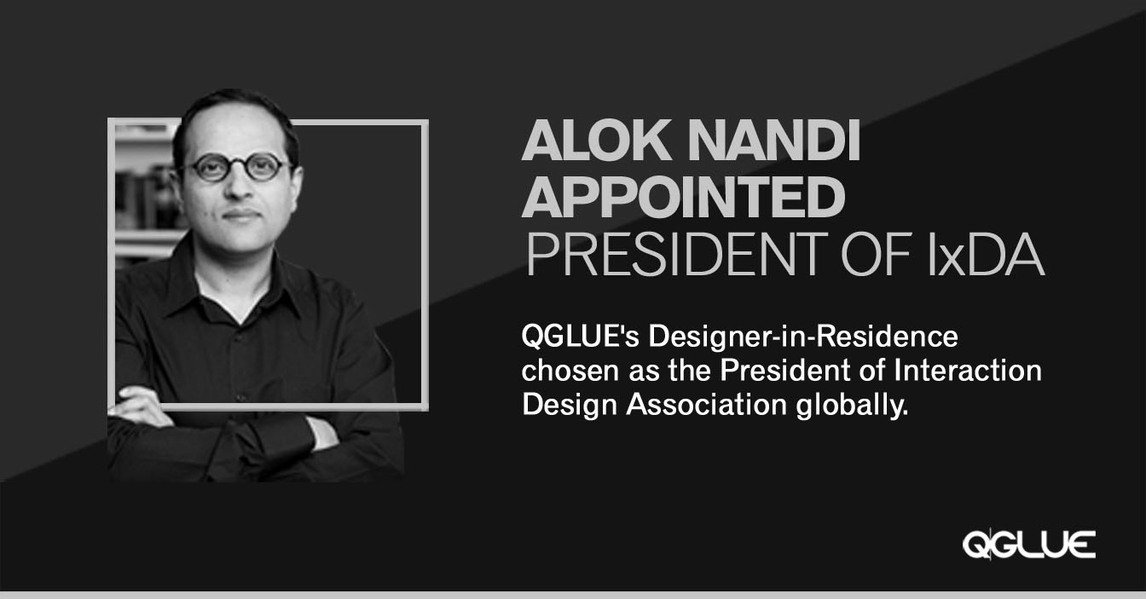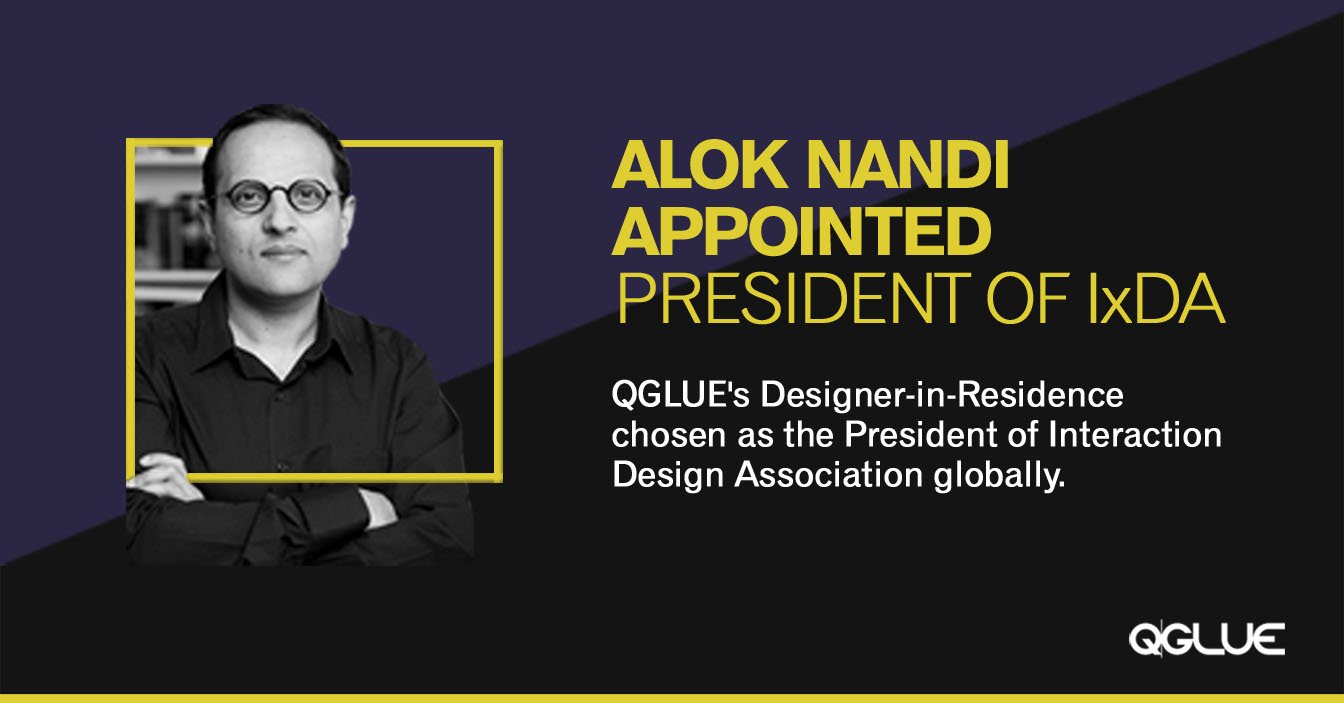 Kshitij is using technology and design to solve organizational problems in India and around the world.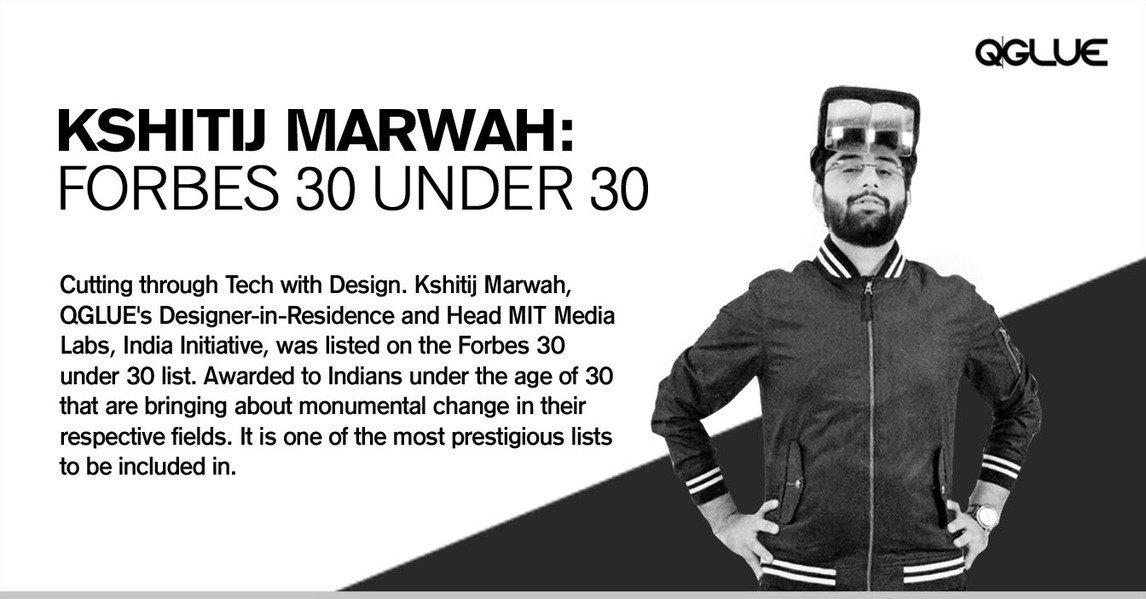 QGlue's "Design Your Business using Design Thinking: A Simulation" program allows you to design your business in 90 minutes using design thinking by aligning values with organizational models, culture, propositions, business model and customer goals. The simulation was conducted at the Design Summit 2018, Bangalore.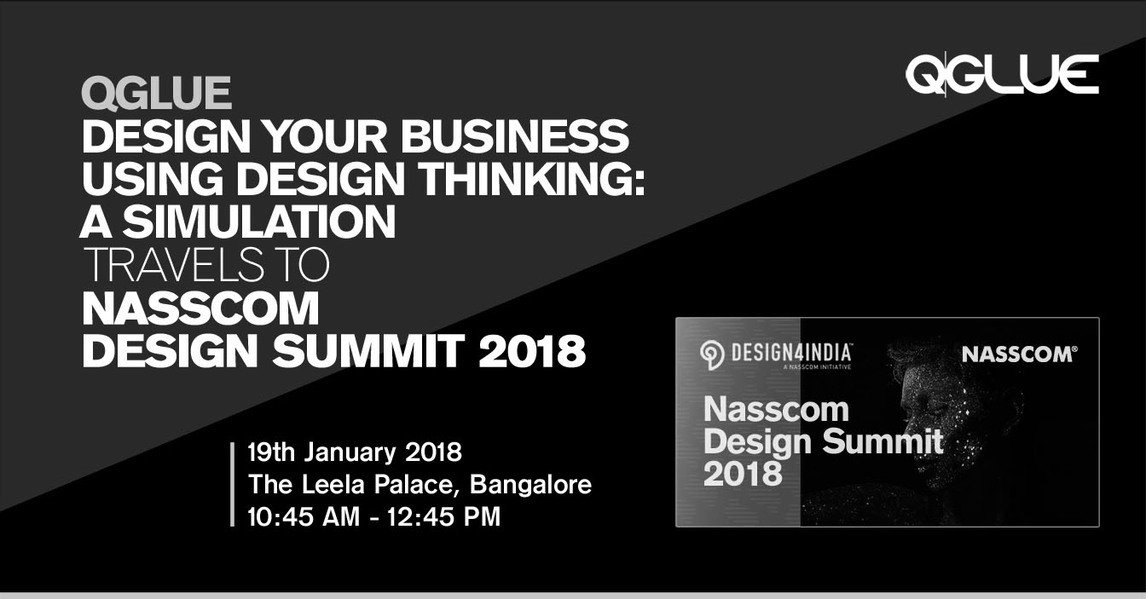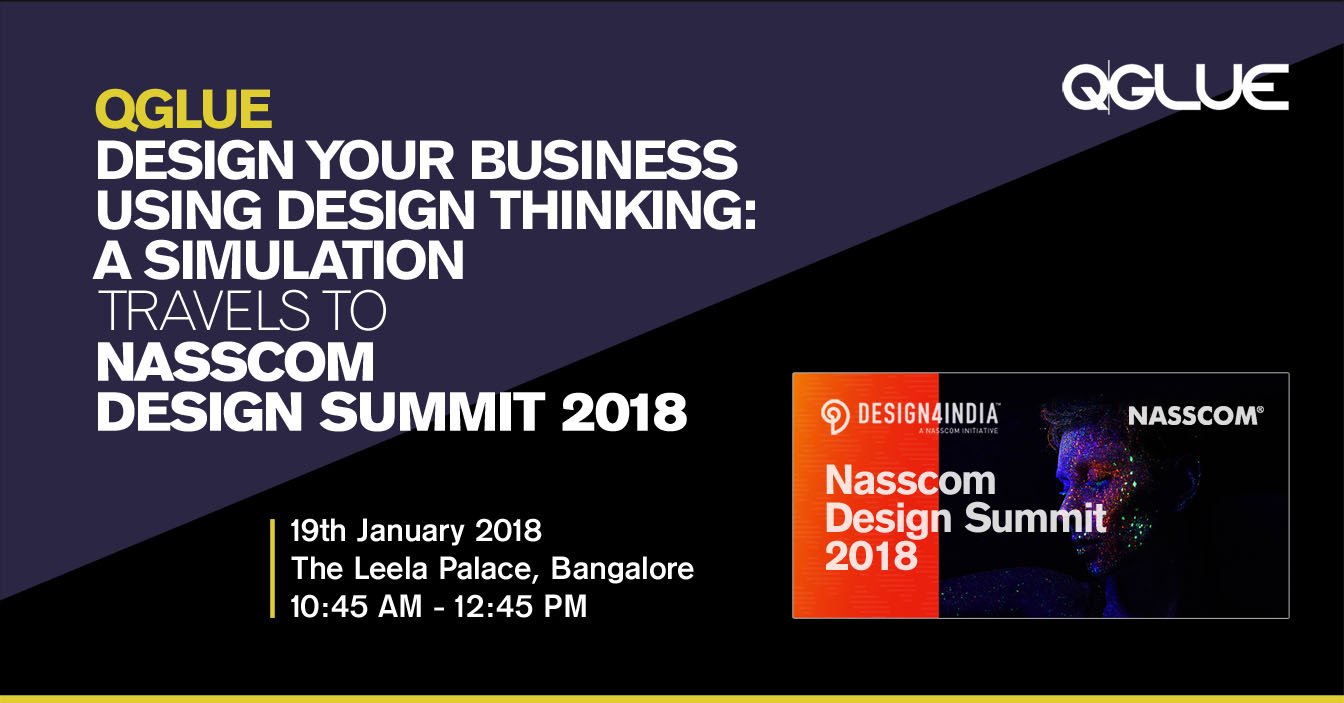 WORKSHOP BY QGLUE
ON DESIGNING FOR BHARAT
Join us at the session "Designing for Bharat" workshop this India internet day, a wholesome workshop on designing for the next 300 million people in India who will be/ are getting access to the internet. What will it take to address this large opportunity?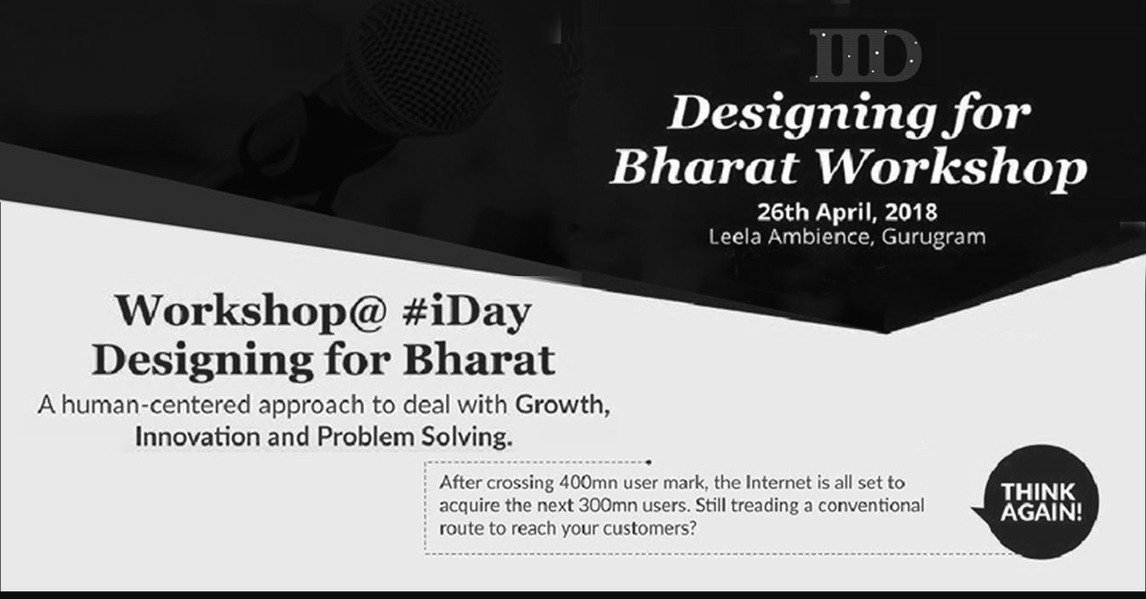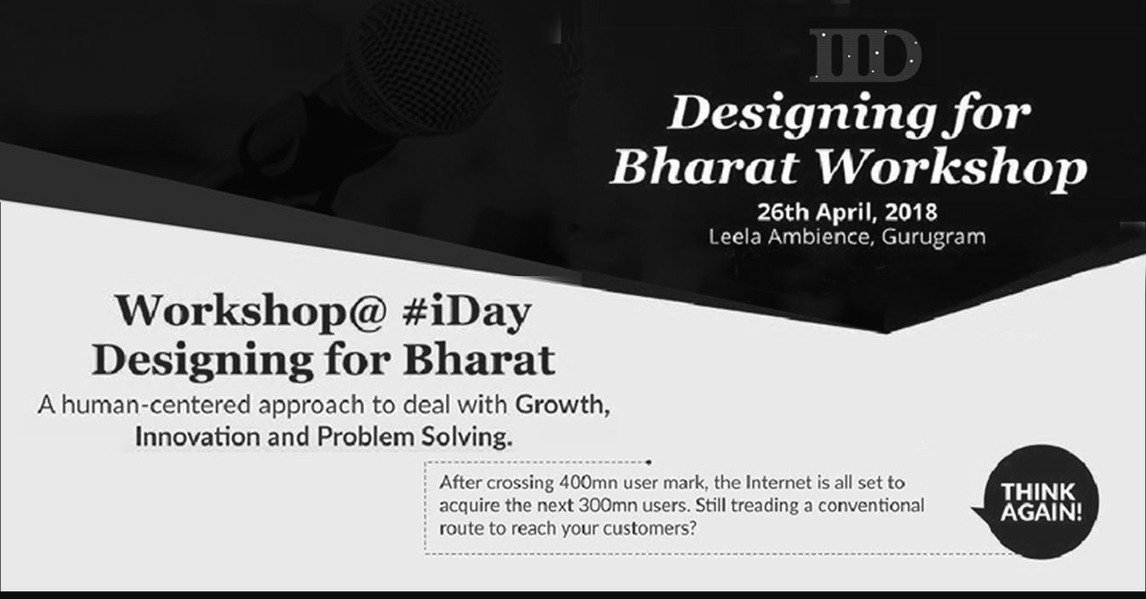 As a part of our quest to evangelise design thinking in India, QGLUE, partnered with John Vetan, founder of the Design Sprint Academy, to conduct a two action packed sessions in Bangalore and Delhi for industry leaders and design experts. A wonderful write up by YourStory describing the high energy and interactive session. goo.gl/BgehV1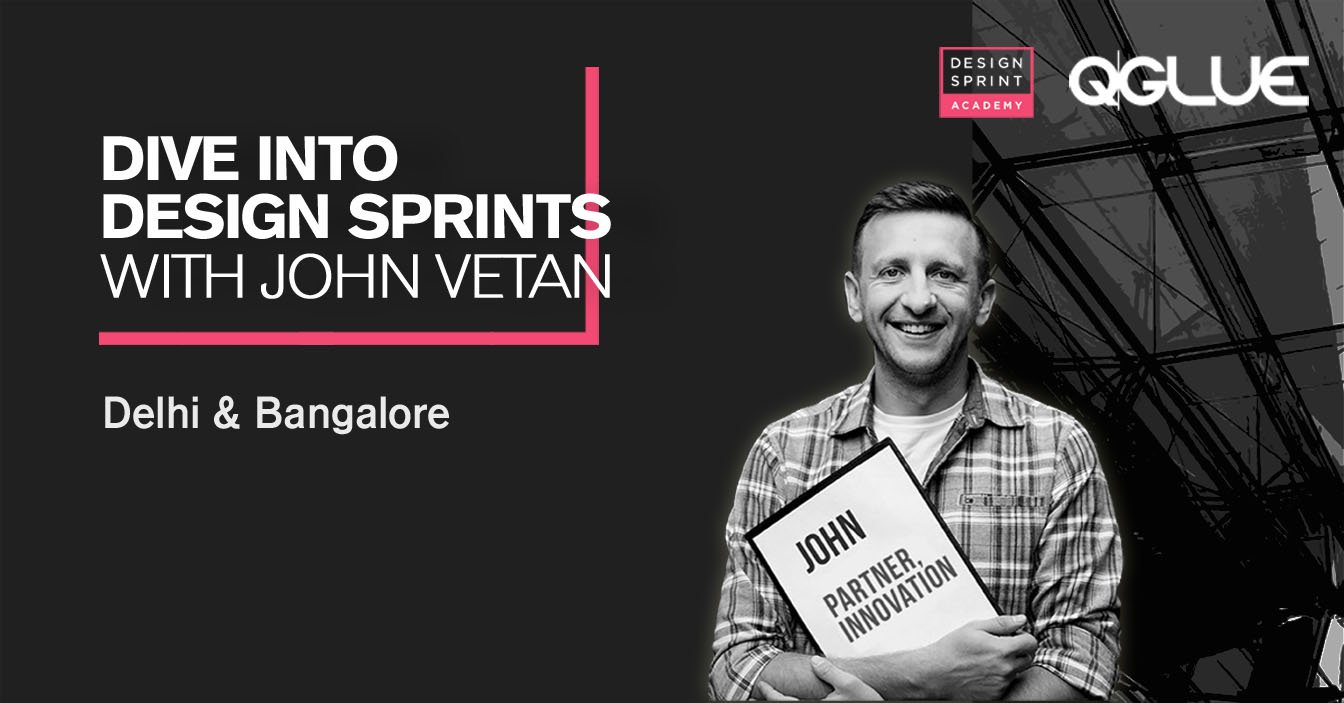 DR. GIRISH PRABHU DELIVERS A
KEYNOTE AT SOFTWARE TESTING CONFERENCE 2017
Girish Prabhu, speaking about the Future of Software Testing, gave a keynote on "Responsible Creativity", painting a bigger picture for a software tester and how they can contribute to new product development.
Navyug Mohnot Co-founder at QGLUE spoke about the benefits Startups can gain by being better designed. Helping them create products and services that consumers want, rather than creating something that has no demand, and fails. The session aimed at familiarizing participants with the methodology and tools of design thinking.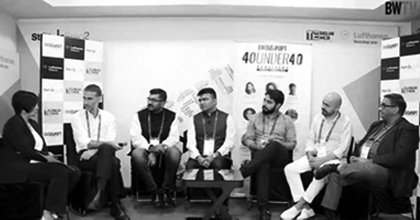 ALOK NANDI SPEAKS TO
SENIOR MANAGEMENT
Brussels based Design-strategist, thought-leader and educator, Alok spoke to Senior Management about how Design can help shape strategy, fuel innovation and leadership decisions. The briefings were held in Delhi, Bangalore and Bangalore in December 2017.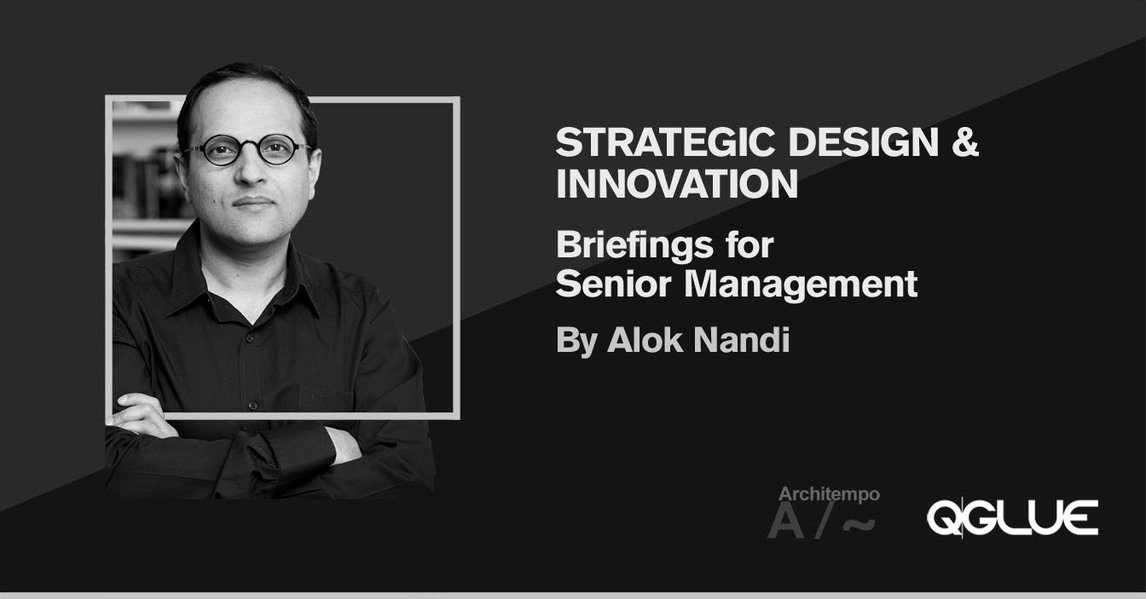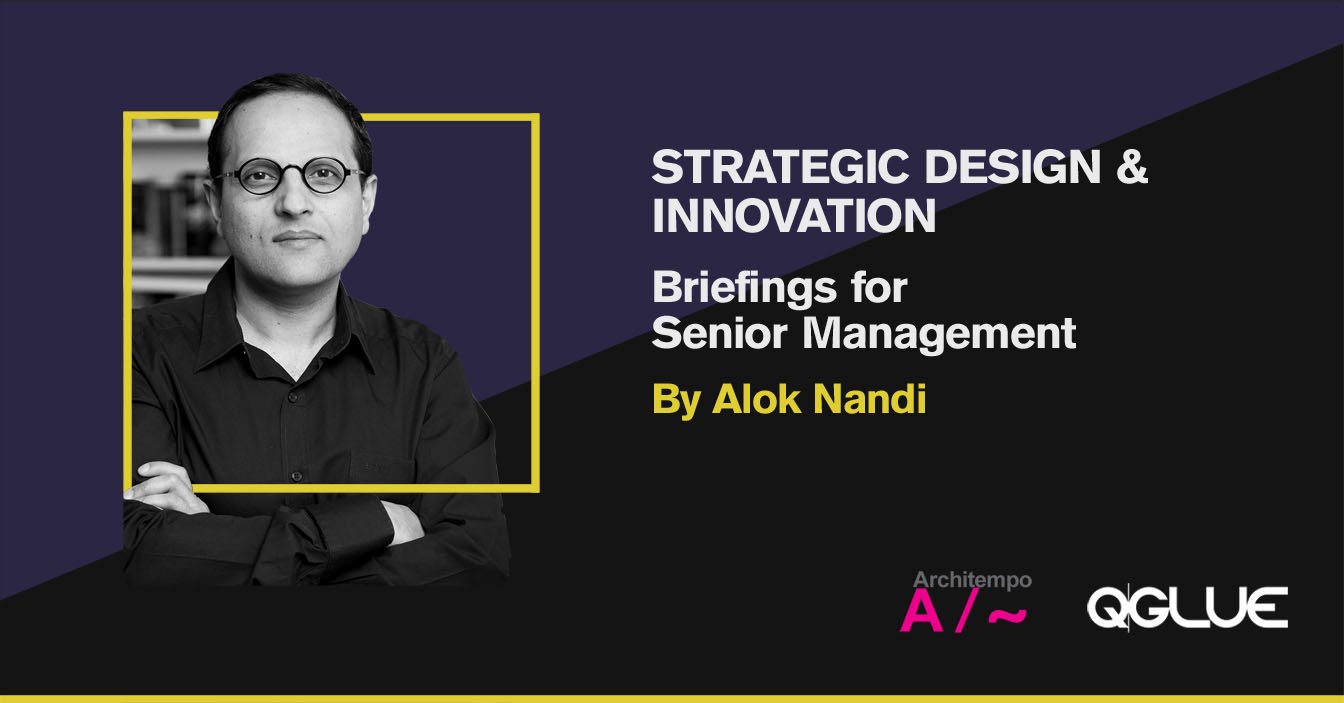 QUIKR & JAIPUR RUGS WIN
THE DESIGN-LED TIE QGLUE ENTREPRENEURSHIP AWARD
India's first ever award that rewards entrepreneurial design, saw Quikr and Jaipur Rugs emerge victorious, with Savart getting a special mention award. The award was held on the 16th of December, at TiEcon 2017 organised by TiE Delhi NCR.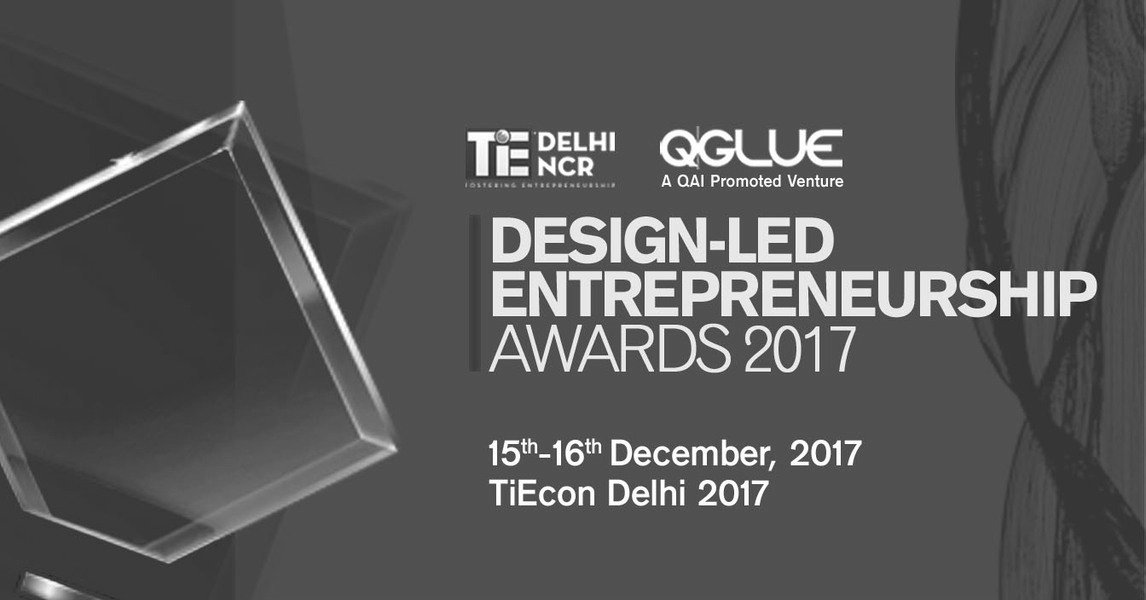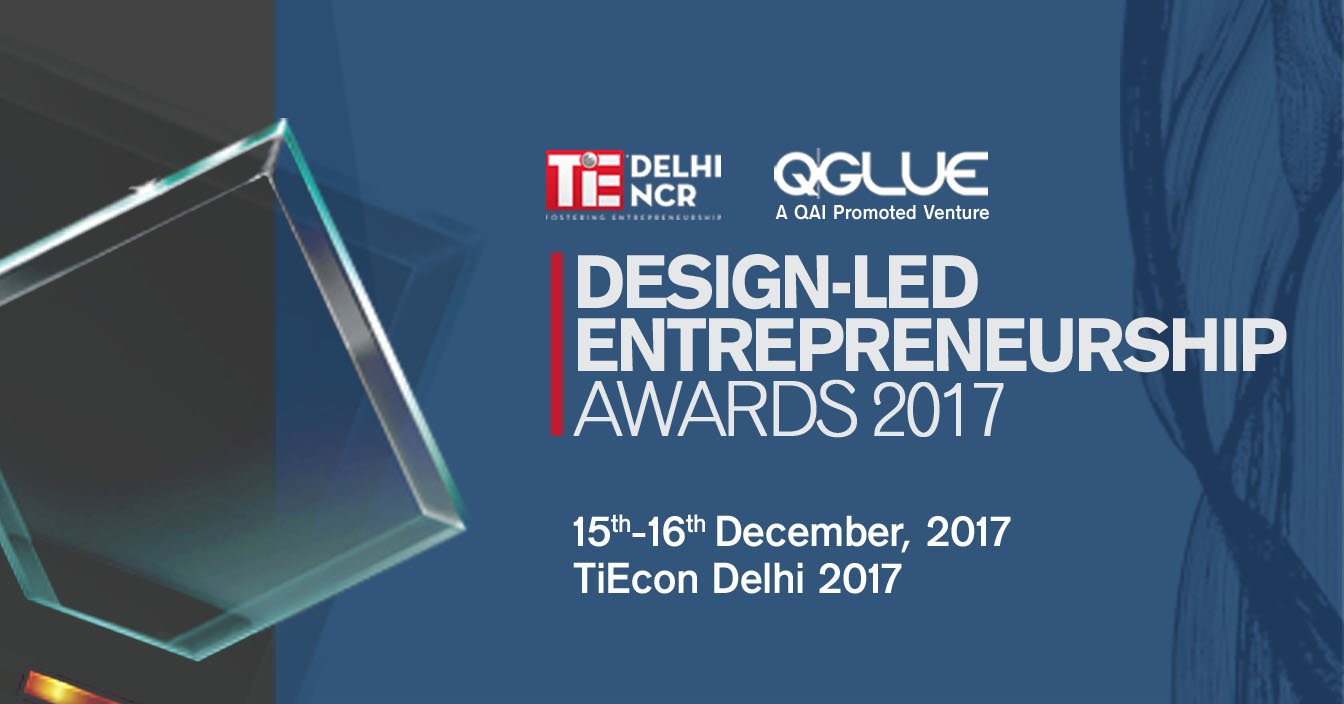 REINVENT BY BEING
DESIGN-LED PANEL QGLUE AT
TIECON DELHI-NCR 2017
The Design Panel at TiEcon Delhi 2017 saw Navyug Mohnot( QGLUE), Alok b. Nandi( Architempo ), Kshitij Marwah(MIT Media labs India Initiative) and Meher Varma discuss how businesses need to take a "Designerly Way" for creating positive impact in constantly changing business and social ecosystems.
TiE Delhi-NCR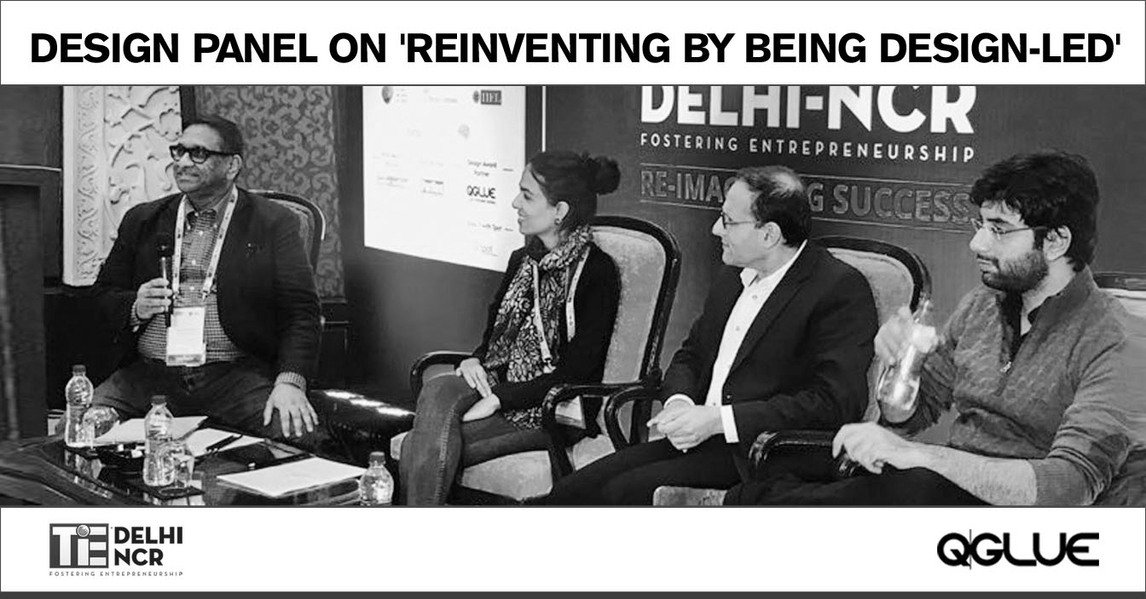 QGLUE ON
DESIGN THINKING AND INNOVATION @ :